imMail and Zimbra at the same screen.
In this new era, it's essential to have a messaging app and run a real-time collaboration environment across the organization.
imMail Provide Videoconferences, Chat, Manage Tasks and Files in zimbra webmail itself.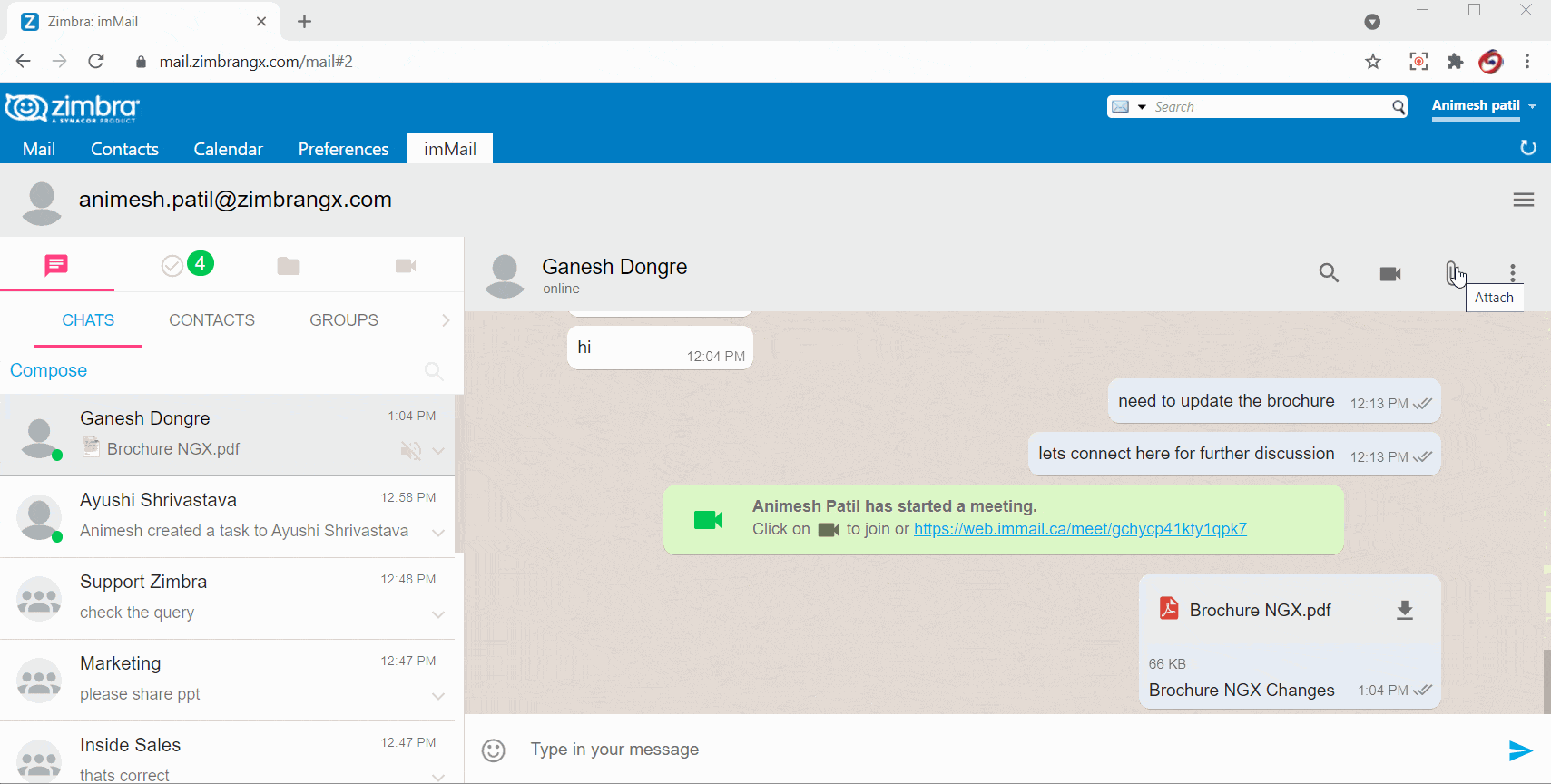 Instant Messaging
Accessible via browser, Unlimited no. of users, Unlimited message history, Broadcast feature, Private & group messaging, Create folders, Share files etc.
One to One Chat
Group Chat
File Sharing
Task Management
50 GB File Storage Per User
Search within Chat
Mobile App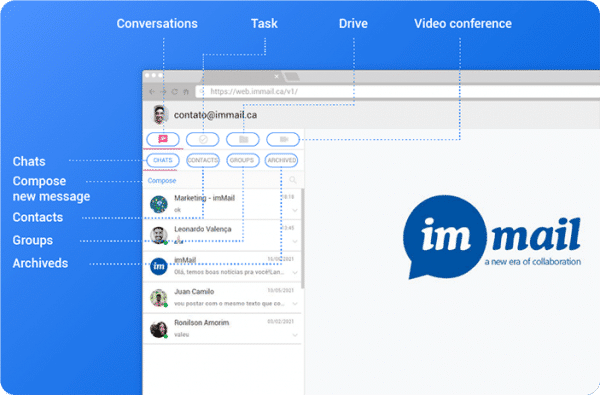 Audio Video Conferencing & Meeting
Unlimited video conference, Exclusive video room, 50 video participants, Screen sharing, Recording, Password protected, add your customers/ teams etc.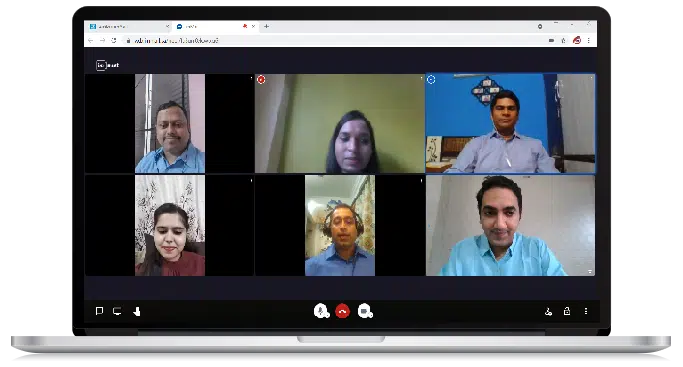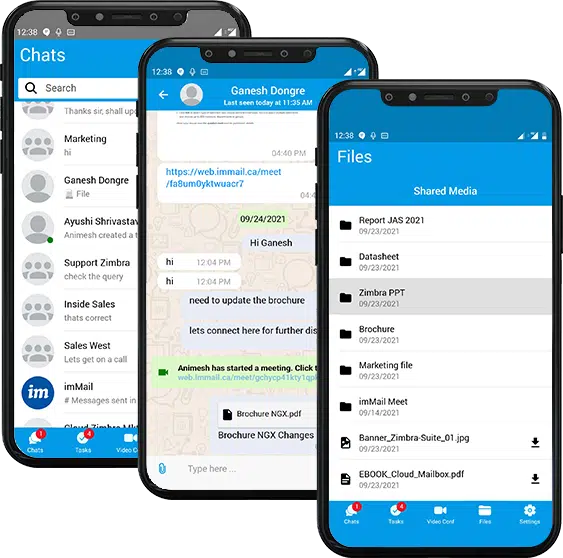 Mobile App – Instant Messaging
Minimal learning curve as users have experience on using WhatsApp, Chat, Video Conference, Search results, Schedule meetings, Task management etc